The TicWatch Pro 5 is a smartwatch that packs some seriously impressive features. Among these, one of the most remarkable is its Ultra-low-power Display. This innovative piece of technology offers a host of benefits that make this watch an incredibly attractive option for those looking for a reliable and efficient wearable device with longer battery life.
So, what exactly is an ultra-low-power display, and why is it such a big deal?
The Ultra-low-power (ULP) Display on TicWatch Pro 5 is a technology that enables the smartwatch to conserve power by using a secondary low power display over the main AMOLED Display. The ULP Display allows TicWatch Pro 5 to have longer battery life, making it more convenient and practical for users.
Biological Data and Ambient Info
The newly improved Ultra-low-power Display has revolutionized the way you view metrics, offering the ability to view multiple metrics without needing to activate the AMOLED screen. Thanks to the Rotating Crown, it is now possible to quickly access your heart rate, blood oxygen, calories burned, and compass with a simple rotation, allowing you to conserve battery life. This feature is super helpful for busy individuals who want to stay on top of their health and fitness data while minimizing unnecessary power consumption.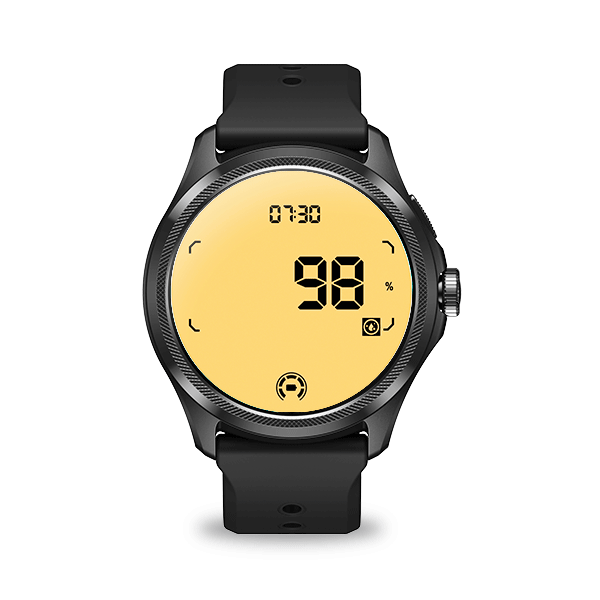 Heart Rate Zone Backlights
The Heart Rate Zone Backlights on TicWatch Pro 5 are an innovative and practical feature that enhances your daily workout routine. These backlights are color-coded and display different colors to indicate the heart rate zone you are in during a workout. This feature is incredibly helpful since it allows you to monitor your heart rate efficiently, ensuring that you are hitting your target zones and maximizing your training. Additionally, the backlight system is incredibly user-friendly and easy to read, so you will have no trouble monitoring your zone during your workouts. Overall, this feature is an impressive addition to the already impressive TicWatch Pro 5.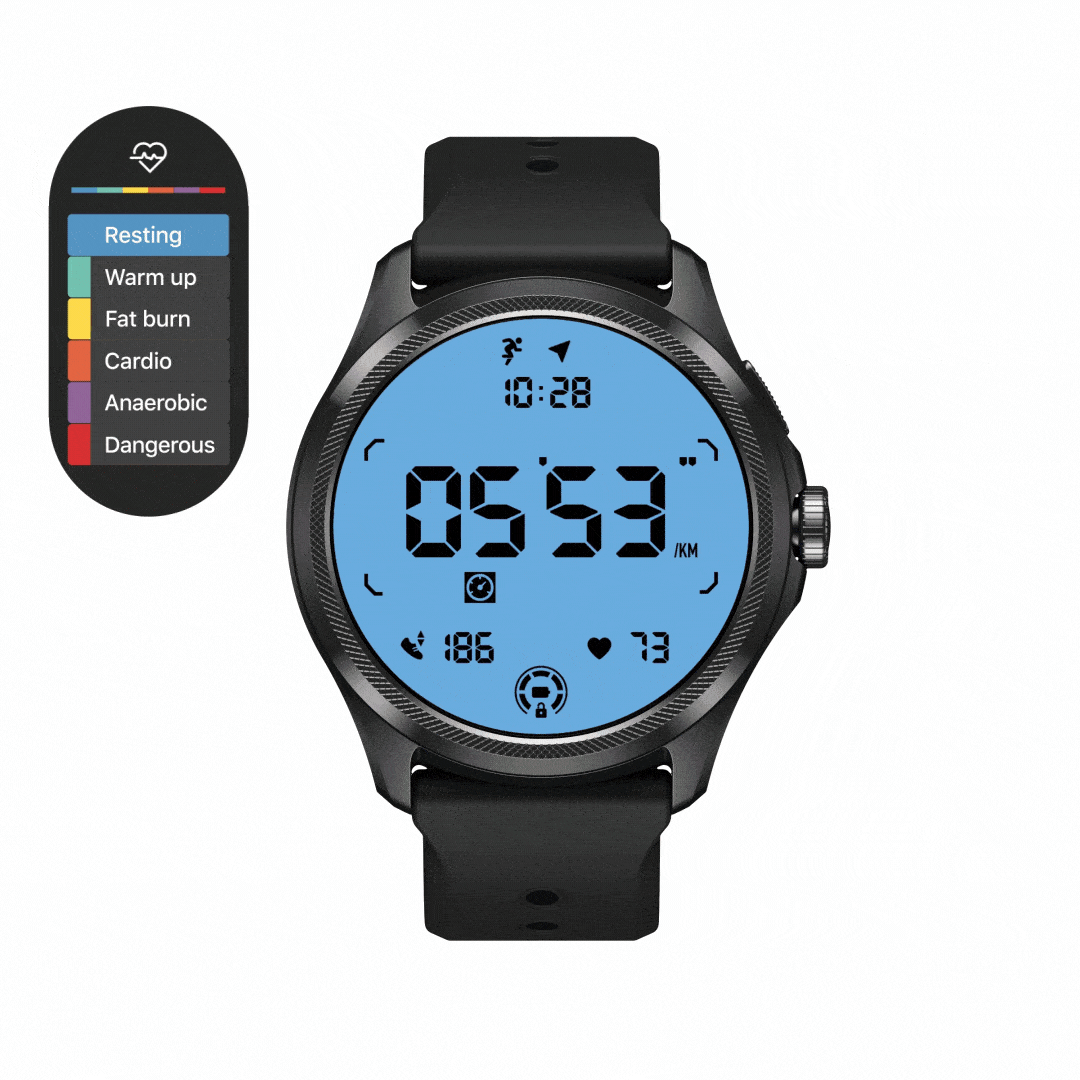 *Simply find the feature in Settings> Display> Always-on screen> Backlight color> Dynamic HR zone backlights
*Please note the Heart Rate Zone Backlights feature is only compatible with TicExercise
The innovative Ultra-low-power Display on TicWatch Pro 5 offers an unparalleled user experience and exceptional level of power efficiency. With its stunning visual capabilities, long-lasting battery life, and unparalleled durability, the TicWatch Pro 5's ultra-low-power display is truly a standout feature that sets it apart from the competition.
Published by Mobvoi Marketing Team