TicWatch Pro 5 is a stylish and functional smartwatch that boasts an intuitive rotating crown. The bliss of scrolling through the digital world with the immediate response of TicWatch Pro 5's rotating crown, complete with satisfying haptic feedback, elevates the smartwatch-wearing experience to whole new heights. In this blog, we're going to explore the functionality of the intuitive rotating crown on the TicWatch Pro 5 and examine how it can enhance your smartwatch experience.
Apps Navigation
Press the crown to launch apps, and scroll up and down to reach the one you want. The rotating crown provides an efficient way to navigate your device without having to constantly touch the screen. With a simple twist of the crown, users can scroll through menus and interact with their favorite apps. This feature is particularly useful for those who are on-the-go and need to quickly access their apps with minimal hassle, easy as pie!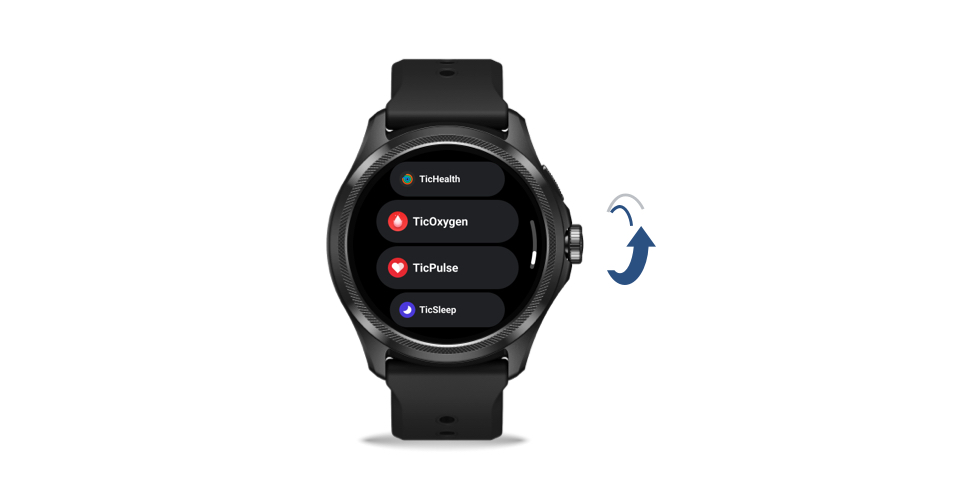 Tiles Switch
TicWatch Pro 5 offers users the convenience of switching between tiles on both the AMOLED Display and the Ultra-low-power (ULP) Display. Notably, this smartwatch has two modes for scrolling the rotating crown on the Always-on Display: menu/notifications and switching tiles.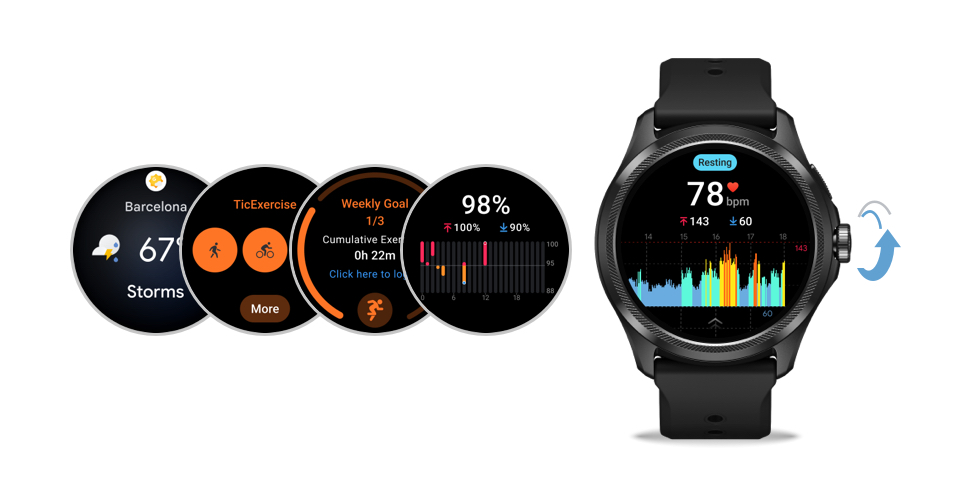 *To customize your experience, navigate to 'Settings>General>Horizontal scroll to tiles' and select your preferred scrolling option.
With the Ultra-Low-Power Display, you can effortlessly switch between Heart Rate, Blood Oxygen, Calories, and Compass without having to wake the AMOLED Display. This not only significantly conserves battery life but also enables continuous health data tracking with minimal power consumption.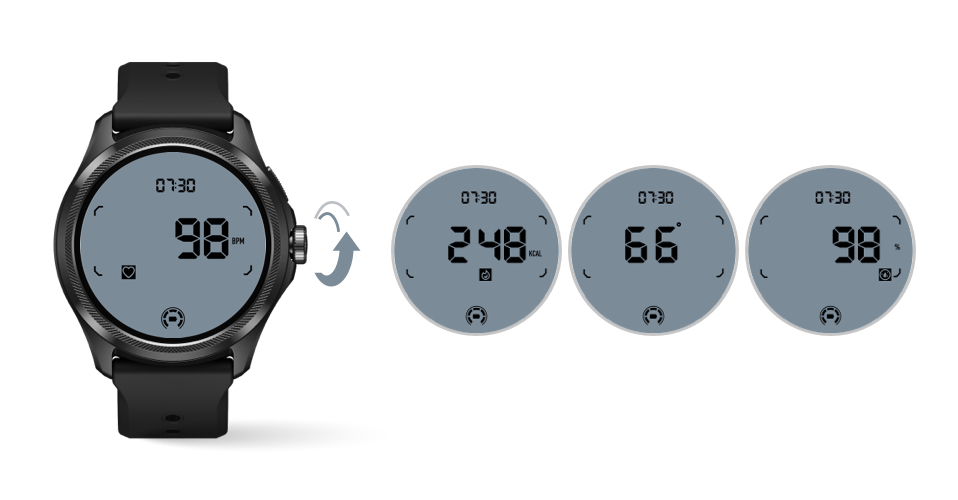 Other Features
The TicWatch Pro 5's rotating crown also boasts an array of other impressive features, including the ability to zoom in/out on maps, increase or decrease the music volume, adjust brightness, set alarms, and even read through content seamlessly, all without touching the display.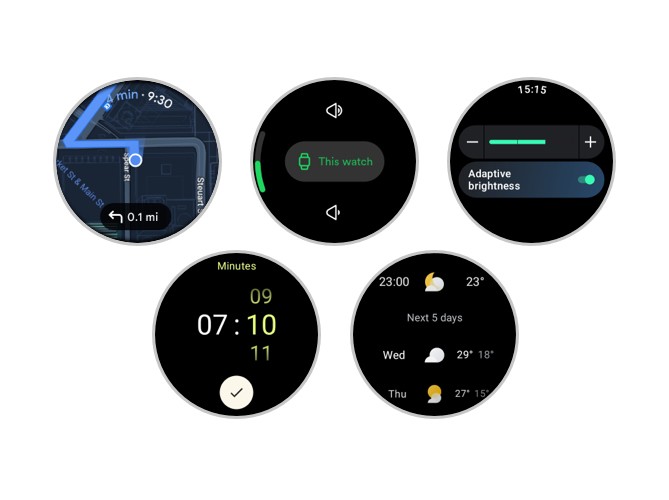 Conclusion
The TicWatch Pro 5's rotating crown is an exceptional function that takes the user experience to new levels. Its adaptable, practical, and user-friendly design allows users to effortlessly navigate through apps, switch between tiles, and operate the smartwatch with ease, even with wet hands or while wearing gloves. If you prioritize functionality and performance in your wearable device, the TicWatch Pro 5 with its rotating crown is a worthwhile option to consider.
Published by Mobvoi Marketing Team